Build Something Great Together
Work with your child to develop curiosity about the world, creativity to try new ideas, and perseverance to learn from mistakes.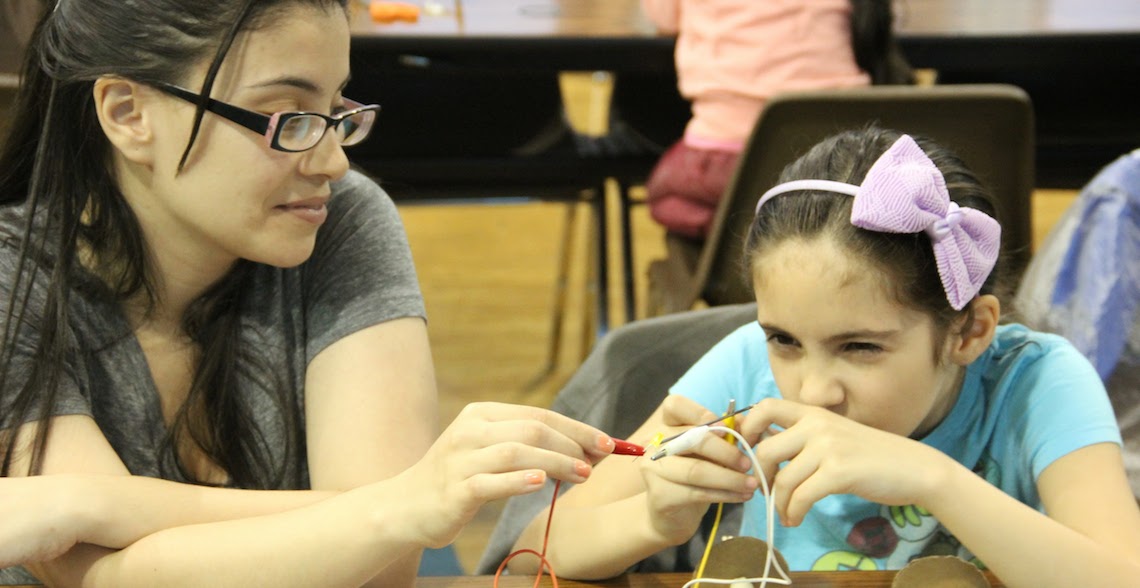 When children know they can learn anything, they can be anything. We believe that parents and other role models play a critical role in building children's confidence and love for learning new things. Ready to learn alongside your child? Start with the Curiosity Machine AI Family Challenge, or explore our other design challenges to try what interests you.
---
Curiosity Machine AI Family Challenge
The Curiosity Machine Artificial Intelligence Family Challenge is designed for families who want to learn about Artificial Intelligence (AI) technology. Throughout 2018, children ages 8 to 15 and their families are invited to explore core concepts of AI and use these tools to solve problems in their communities. Everyone will have the opportunity to enter their ideas into a global competition.
Curiosity Machine at your pace
Curiosity Machine is flexible enough for you to use at your own pace. Our design challenges are great as weekly family learning activities, so your family can explore topics ranging from biomechanics to computer science and more. Follow your curiosity wherever it leads!
---
Tools to Support Learning Together
We are always working to improve how we support families to learn together. When you create an account, you'll have access to resources that support you to learn alongside your child.
You can download the English and Spanish versions of our Curiosity Machine Family Workbook to help you complete design challenges with your children and also explore topics, such as:
Confronting Failure
Thought Provoking Questions
Applying Engineering Methods
Finding Teachable Moments
Empowering Parents Through Science